Manifestations Collection HSC x CRUE
Manifest what you want and need into your life with the help of these crystal-infused, marbled candle in 3 scents that embodies their respective crystals.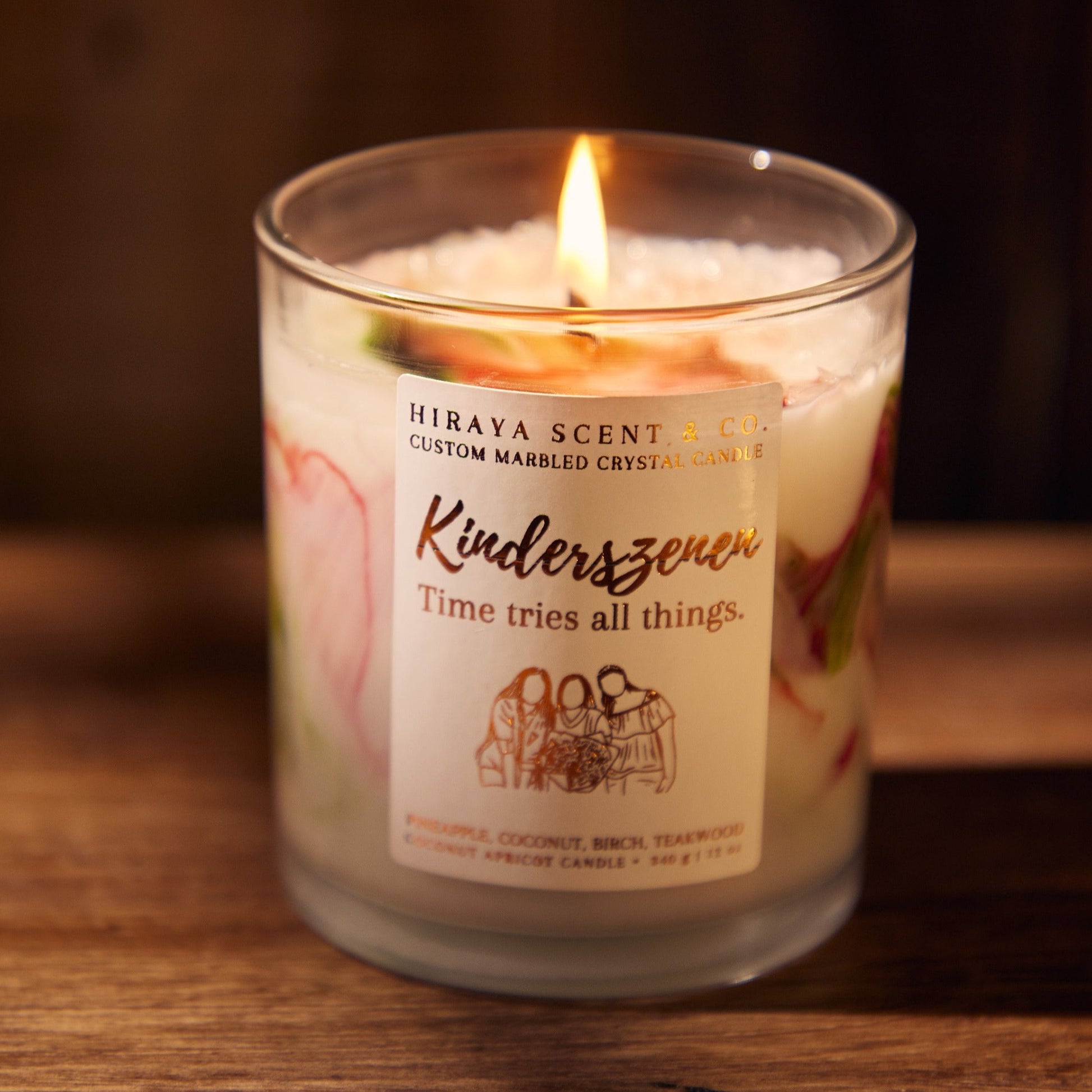 220g Custom Crystal Marbled Candle
Regular price
Sale price
$86.00 AUD
Unit price
per
Sale
Sold out
Share
View full details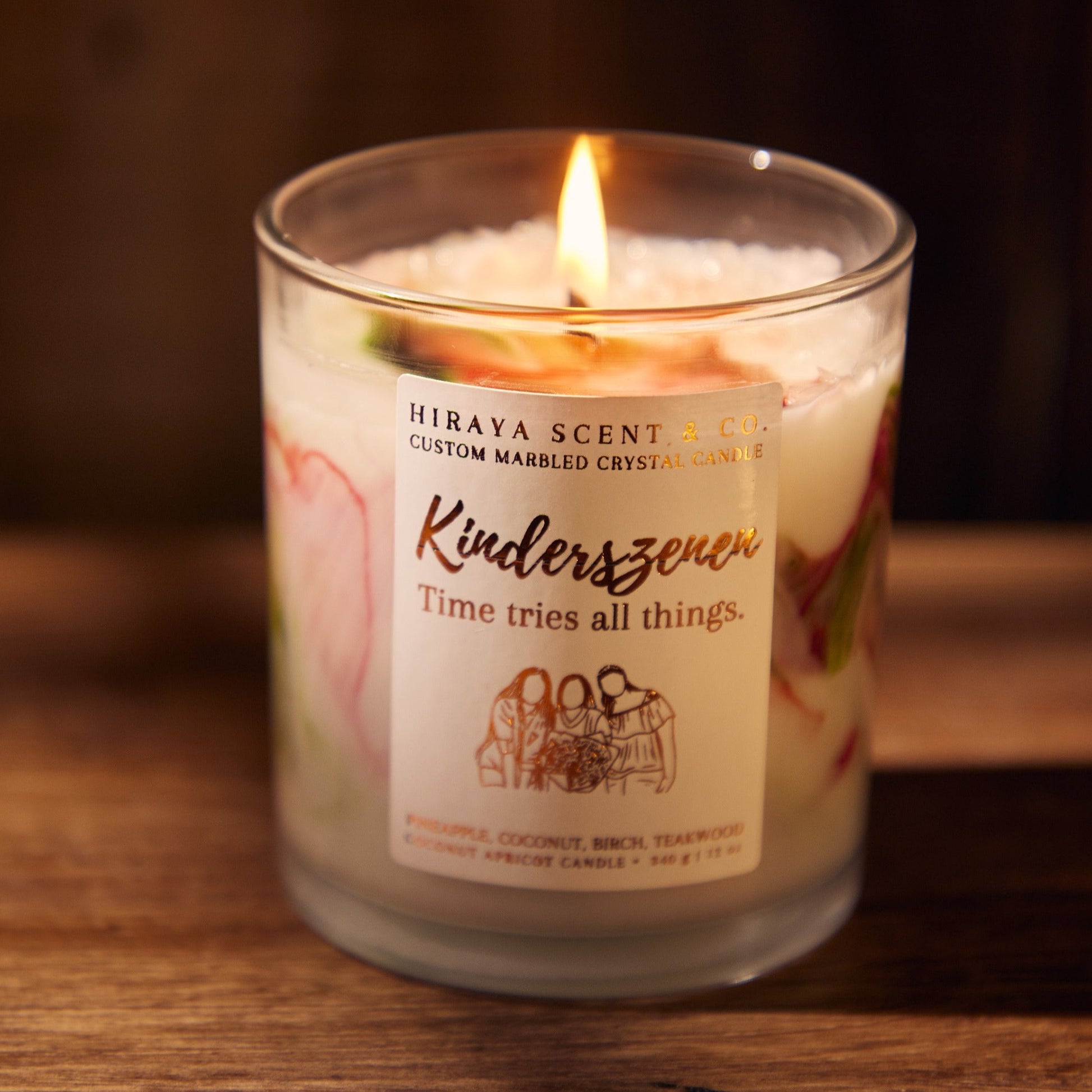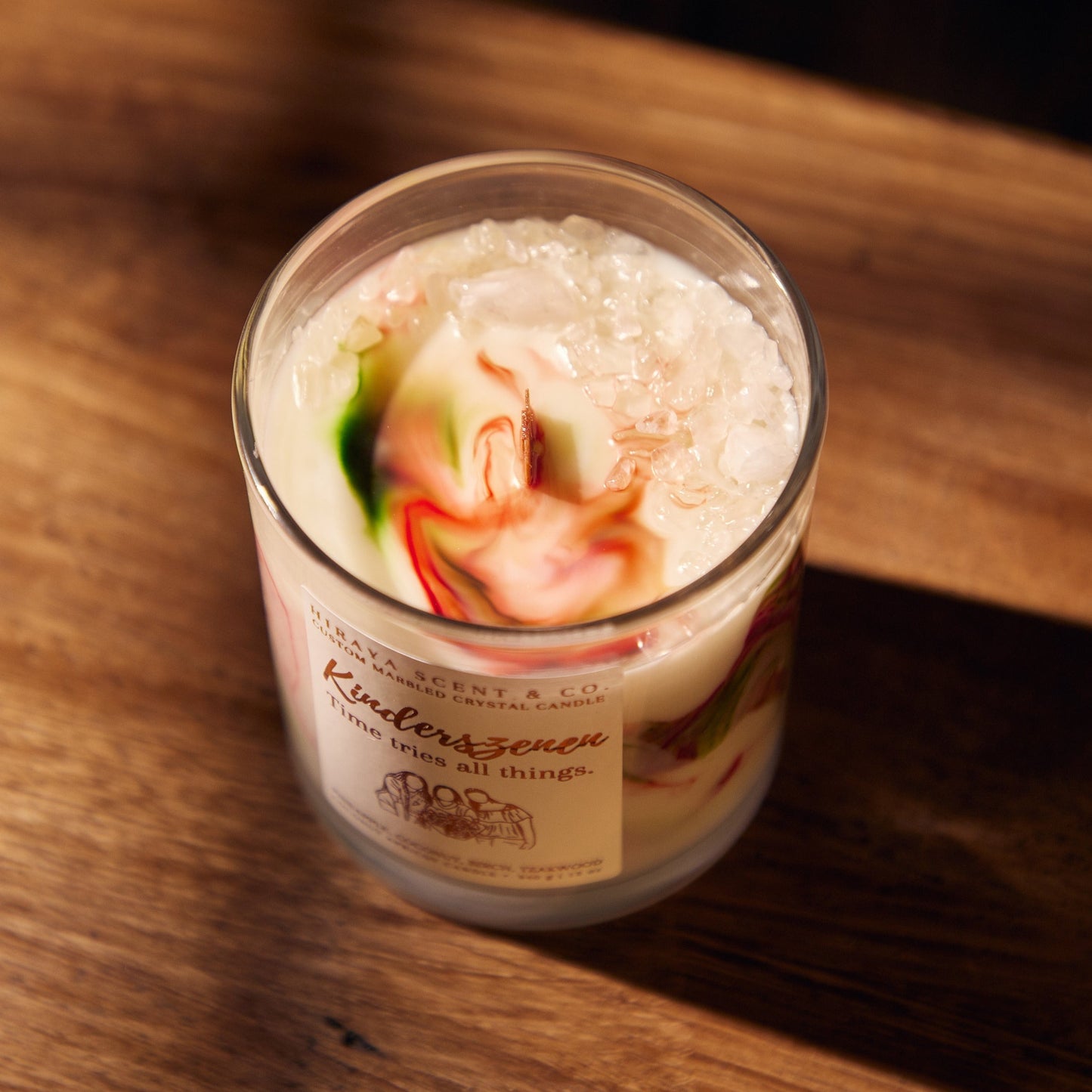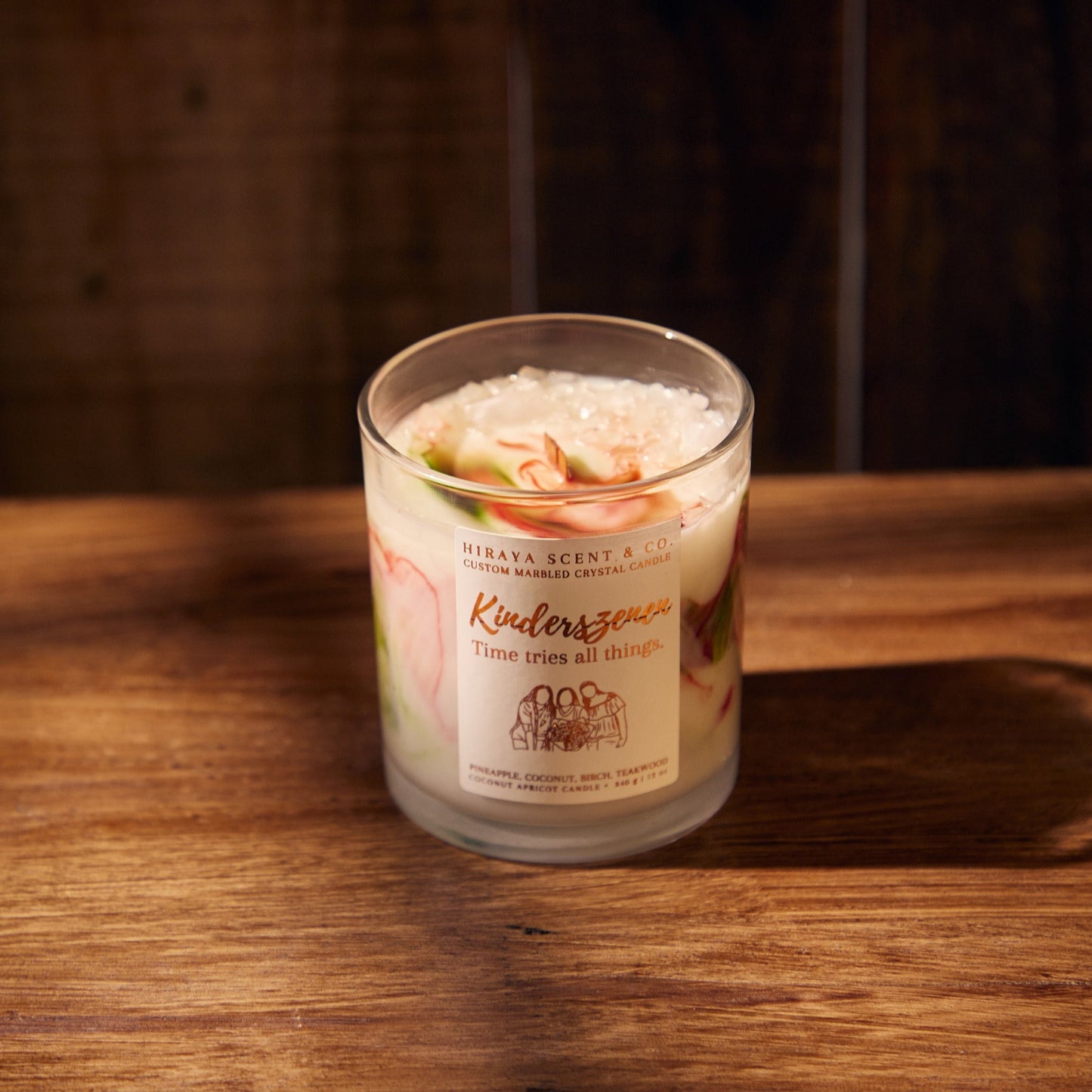 Hiraya Scent & Co.
Our brand stand for sustainable luxuries that contribute to the wellbeing of our customers. We hope to bring a complete experience to our customers through our handmade candles, diffusers and linen sprays by enhancing their spaces with our lovingly curated scent blends that are reminiscent of the activities that bring us light into our lives.
With hopes that with each candle lit or scents diffused, their headspace is brought to a relaxing state that can be brought on by a Day At The Spa, a Seaside Stroll or even by an All Day In Bed.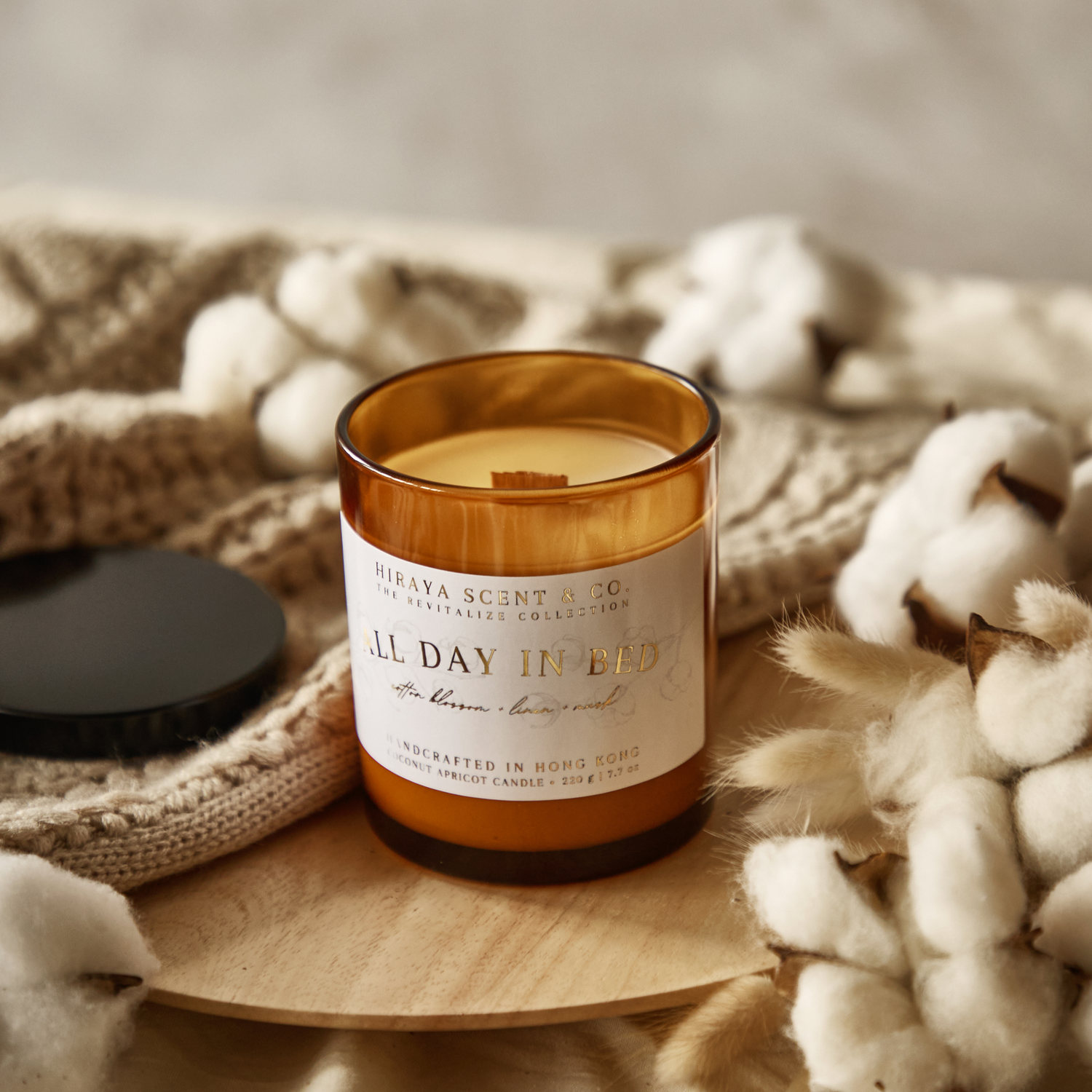 Our Ingredients
Sustainable, non-toxic and luxurious for a guilt-free, premium experience that you deserve in your me-time.
Our Ingredients
What our customers say:
Loy Lee

Mountainside Trek Candle:

I love this candle, it uses a wood wick so has a really nice burn which allows the scent to travel throughout the room. I've just moved to a new apartment and it has that new build/paint smell. I left the candle to burn & it's changed the feel of the place already.

Zoe

Seaside Stroll Candle

It's warm, it's woodsy, it's calming… Literally the best scent I've come across in a while and I cannot stop burning it! Highly recommend it to anyone who wants to try out a high quality candle that fills the room with the loveliest scent in just a few minutes of burning ✨

Stephanie Chan

Marbled Candle With Wine Workshop:

The workshop is so fun and really well thought out.. I was able to custom blend my own scent, add a color and even crystals to my candle. Would make a fun date activity or something to do with friends and even fun to do by yourself! Can't recommend this more!

Janelleh Tang

Marbled Candle With Wine Worshop:

Can't beat this kind of experience with such combination: Well structured program + Nice scent + Creation of own blend + Sunshine + Fresh Fruit + a sip of wine.

It's an impressive one by Hiraya Scent & Co.✨

Can totally feel the passion!